"As coisas estão no mundo, só que eu preciso aprender": a lição de Netuno
Palavras-chave:
Astronomia, Filosofia da Ciência, Ensino da Matemática.
Resumo
Neste trabalho, discutimos um importante capítulo da ciência do século XIX - a descoberta de Netuno. Inicialmente, introduzimos uma breve contextualização da Astronomia, seus usos sociais e seu predicado interdisciplinar. Em seguida, apresentamos o modelo geométrico de Kepler e as implicações para a Filosofia da Ciência da ascensão e queda da famosa Lei de Titius-Bode.Finalmente, indicamos certas aplicações no contexto do Ensino da Matemática.
Downloads
Não há dados estatísticos.
Referências
M. J. Bank e N. Scafetta. "Scaling, Mirror Symmetries and Musical Consonances Among the Distances of the Planets of the Solar System". Em: Frontiers in Astronomy and Space Sciences 8 (2022). issn: 2296-987X. doi: 10.3389/fspas.2021.758184.
M. Blair. "Points and Spheres: cosmological innovation in Dante's Divine Comedy". Tese de doutorado. 2015.
E. Craig e M. Hoskin. "Hegel and the Seven Planets". Em: Journal for the History of Astronomy 23.3 (1992), pp. 208–210. doi: 10.1177/002182869202300307. 7
T. Ferris. O despertar na Via Lactea: uma historia da astronomia. Campus, 1990. isbn: 9788570016072.
E. Grant. História da filosofia natural: Do Mundo Antigo Ao Século XIX. Madras, 2009.
M. Grosser. The discovery of Neptune. Massachusetts: Cambridge, 1962.
S. R. Gullberg. Astronomy of the inca empire: Use and significance of the sun and the Night Sky. Springer, 2020.
G. W. F. Hegel. As órbitas dos planetas. Trad. por Paulo Meneses e Danilo Vaz-Curado R. M. Costa. Rio de Janeiro: Confraria do Vento, 2012.
G. W. F. Hegel. Dissertatio philosophica de orbitis planetarum. Leipzig: G. Lasson, 1801.
S. Hugh-Jones. "As Plêiades e Escorpião na Cosmologia Barasana". Em: Revista AntHropológicas 0.0 (2017). issn: 2525-5223. doi: 10.51359/2525-5223.2017.231438.
W. Fryderyk II. Allgemeine Hypotheken-Ordnung für die gesammten Königlichen Staaten : [Datum:] Berlin, den 20 Dec. 1783 / [Friedrich]. ger. Berlin, 1784.
U. S. Koch e N. I. Carsten. Mesopotamian Astrology: An Introduction to Babylonian and Assyrian Celestial Divination. CNI Publications Series. Museum Tusculanum Press, University of Copenhagen, Carsten Niebuhr Institute of Near Eastern Studies, 1995. isbn: 9788772892870.
L. Laudan. Progress and Its Problems: Towards a Theory of Scientific Growth. Campus (Berkeley). University of California Press, 1978. isbn: 9780520037212.
A. M. Lópeza, P. Faulhaberb e R. Athias. "Apresentação - Antropologia e Astronomia Cultural – Repensando teorias e análises etnograficamente enraizadas". Em: Revista AntHropológicas 0.0 (2017). issn: 2525-5223.
Y. Menshikov. "Inverse Problem of Astrodynamics". Em: World Journal of Mechanics 05.12 (2015). issn: 2160-049X. doi: 10.4236/wjm.2015.512023.
G. Miley. "Astronomy for international development". Em: Proceedings of the International Astronomical Union 5.S260 (2009), pp. 539–546. doi: 10.1017/S1743921311002821.
M. M. Nieto e M. S. Davis. "The Titius–Bode Law of Planetary Distances: Its History and Theory". Em: Physics Today 27.3 (1974), pp. 54–57. doi: doi:10.1063/1.3128596.
H. M. Nussenzveig. Curso de Física Básica. Vol. 1. São Paulo: Edgar Blucher Ltda, 2013.
J. de Romilly. Homero: introdução aos poemas homéricos. Edições 70 - BRASIL, 2001. isbn: 9789724410869.
B. Stephenson. Music of the heavens: Kepler's harmonic astronomy. Princeton Univ Press, 2014.
E. Theodossiou et al. "Astronomy and Constellations in the Iliad and Odyssey". Em: Journal of Astronomical History and Heritage 14.1 (mar. de 2011), pp. 22–30.
J. M. Vigoureux e B. Vigoureux. Les pommes de Newton. Jardin des sciences. Diderot, 1997. isbn: 9782843520518.
P. da Viola. Coisas do Mundo, Minha Nega. 1969.
R. A. Williamson. Living the sky: The cosmos of the American Indian. Boston: Houghton Mifflin Company, 1984.
J. E. Wright. The Early History of Heaven. Oxford University Press, 2002. isbn: 9780195348491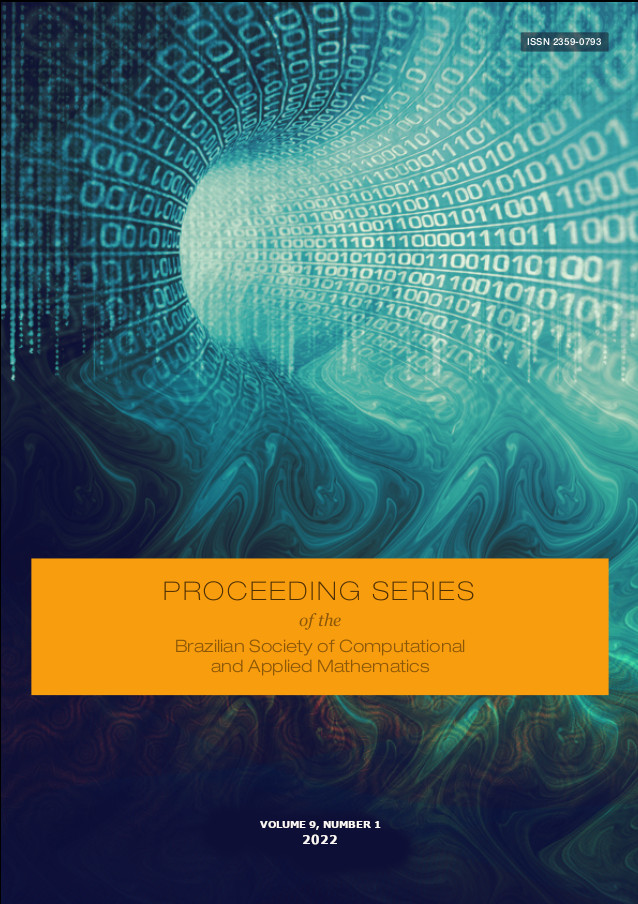 Downloads
Seção
Trabalhos Completos